Barry L. Salandro, Realtor, Village Realty Group LLC
Real Estate Expert for the Bear Lakes Country Club and Lands of The President Communities
Welcome from Barry L. Salandro, Realtor Associate
"Sing A Rainbow"- Ann Hampton Calloway- Fever- A Peggy Lee Celebration
The City of West Palm Beach has dramatically changed since 1984 when I first began to regularly visit here from Philadelphia. From the lively nightlife of Clematis Street, first class shopping and restaurants of The Square to the Arts District, world renowned arts like the Palm Beach Opera, Norton Museum and venues like the Kravis Center for the Performing Arts, West Palm Beach is a dynamic city considered a national model of urban renewal. Beloved former Mayor Lois Frankel describes West Palm Beach in simpler terms as a " jump jivin' town."
The Villages of Palm Beach Lakes that includes the Bear Lakes Country Club and signature resort communities developed by legendary builders Burg & Di Vosta is a beautifully designed and immaculately maintained 1400+ acre oasis within minutes of the vibrant West Palm Beach downtown renaissance. Since 1999, I have been a resident of the Villages and love the distinctive lifestyle, sense of community and excellent property values that it offers. It is Palm Beach County's best-kept secret!
Village Realty Group LLC offers old-fashioned personal service, an impeccable reputation and longtime commitment to The Villages of Palm Beach Lakes and Bear Lakes area.
Let me afford you this same opportunity with your next real estate sale or rental transaction.
Barry L. Salandro, Realtor Associate, 561.632.8268
"Your real duty is to preserve your dream" -Amedeo Modigliani
Let me help you realize your dream...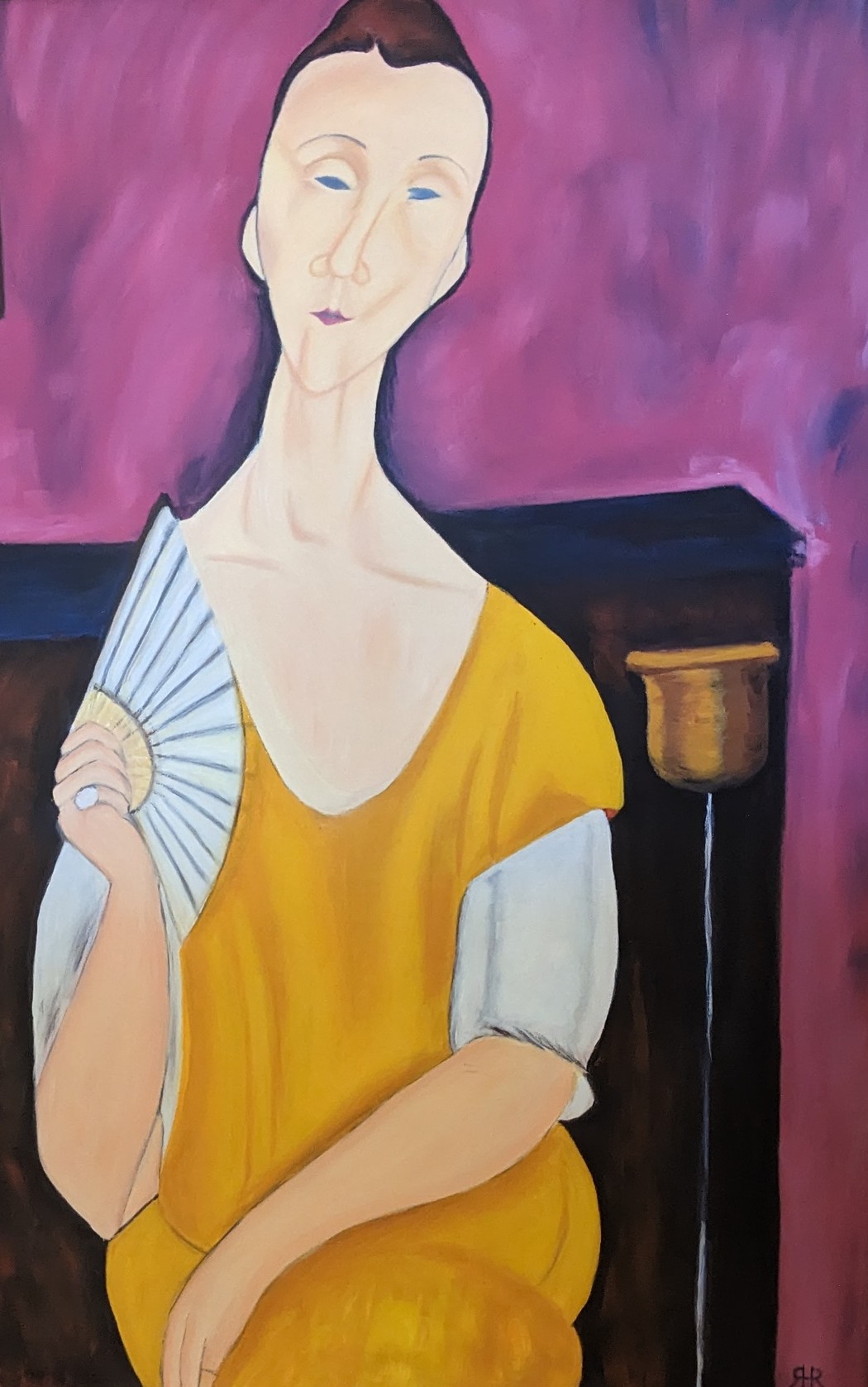 An original artist copy by the late Raymonde Roberts of Bear Island and Bear Lakes Estates.
"Lunia Czechowska" original by Amedeo Modigliani c. 1919.
Photo realistic image renderings by Barry L. Salandro, Realtor Associate Copyright #63072917